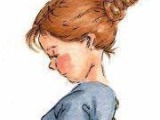 These rolls are delicious. Although they are a bit of work, the end result is well worth it!
Directions
Combine sour cream, sugar, butter and salt in a saucepan.
Cook over medium heat until butter melts, stirring occasionally.
Let cool to 105*F to 115*F.
Dissolve yeast in warm water in a large bowl.
Let stand 5 minutes.
Stir in the sour cream mixture and eggs.
Gradually stir in enough flour to make a soft dough.
Dough will be sticky.
Cover tightly and chill 8 hours.
Divide dough into 4 equal portions.
Working with 1 portion at a time, turn dough onto a floured surface, knead 4 or 5 times.
Roll 1 portion of dough into a 12 by 8 inch rectangle.
Spread one fourth of the filling over rectangle, leaving a 1/2 inch margin around edges.
Carefully roll up dough, jellyroll fashion, starting at long side.
Firmly pinch seam to seal.
Cut roll into 1 inch slices, place slices 2 inches apart on a greased baking sheet.
Repeat procedure with remaining dough and filling.
Cover and let rise in a warm place, free from drafts, 45 minutes to 1 hour, until doubled in bulk.
Bake 375*F for 15 to 20 minutes, or until lightly browned.
Remove to wire racks, and drizzle with glaze while still warm.
For filling: combine all ingredients in a large bowl and beat at high speed until well blended.
For Glaze: combine all ingredients in a bowl, stirring until smooth.
Most Helpful
I use this same recipe adding strawberry glaze (found in produce section at grocery) on top of cream cheese filling. They always are a big hit where ever I take them
I used this same recipe to make Cream cheese rolls. The only difference was that I used 1/2 whole wheat flour and 1/2 all purpose flour. These can also be frozen after glazing and then reheated in the microwave (it only takes about 1 minute to reheat 2 rolls in mine). These are great for breakfast, especially when they're already done and in the freezer just waiting to be reheated!