Cream Cheese Raspberry Muffins With Butter Crumb Topping
Prep 20 mins
Cook 20 mins
Really great muffins! the topping on these muffins is so yummy, that I have doubled the ingredients, as I prefer a lot of topping on my muffins, you can easily cut it in half if desired. You will most likely have left over topping, just refrigerate or freeze until the next time, these are just so delicious! Feel free to use any flavor of jam you desire, though I do think that raspberry is the best in these muffins, you may also cut down the sugar amount to suit taste, as the jam will create sweetness.
Directions
Set oven to 350 degrees.
Line 12 muffin tins with paper liners (grease the tin first).
Mix all the topping ingredients together until crumbly; set aside in the fridge.
In a large bowl, combine flour, baking powder, baking soda and salt.
In another bowl, cream butter, cream cheese and sugar with an electric mixer until fluffy.
Add in eggs and beat until combined.
Add in half and half or milk (if using) vanilla and raspberry jam; beat well until combined.
Add in the flour mixture and stir with a wooden spoon JUST until combined (batter will be lumpy, do not overmix!).
Fill the muffin tins completely to the top with batter.
Sprinkle the topping mixture over the muffins.
Bake for about 20-25 minutes.
Most Helpful
Wonderful! Nothing unusual for Kittencal though! Was easy to put together and very moist. I used some Blueberry preserves and they were over the top. Served warm with butter and I was in heaven! Used large 6 tin muffin pan and baked for about 45 minutes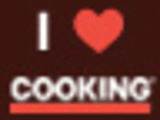 OMG Kitten...I can't believe there are only 2 reviews for these scrumptious muffins.....this is a hidden gem...so moist and flavorful....they were gone in a blink of an eye...The only thing I did was to cut back in half the topping and it was plenty for me...Did I say these were scrumptious?? The only sad thing was I didn't get to use raspberry jam..I checked mine and it had gone bad, and the date was still good, grrrr......so my only other choice was grape jam...I did have a jar of my homemade kiwi-strawberry jam in the freezer but couldn't wait for it to defrost. I don't know how the flavor could be better but I have raspberry jam on my grocery list to get...and will be making another batch this weekend..... Thanks so much for sharing this recipe Kitten...

This was an awesome recipe! I made them on a whim and I'm so glad I did! Will be making these for the next gathering we attend! They were moist and delicious! :-) Thanks Kittencal! I've made several of your recipes and you've yet to disappoint me! Everything you've posted turns out great! Thanks!