fawn512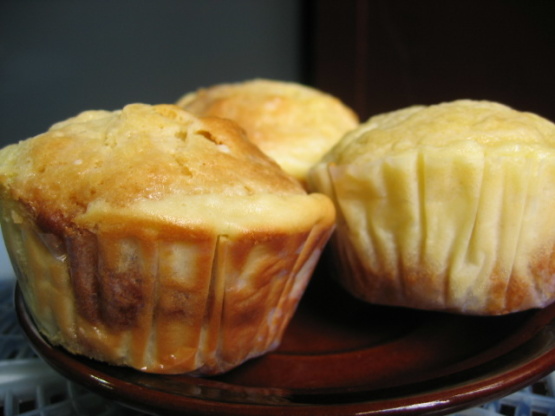 Simple, moist, and delicious! This is a basic recipe you can use as-is, or alter to make other flavors by adding ingredients (chocolate chips and cocoa, poppy seeds, etc).
I made the basic flavoring recipe. I forgot the oil. Also, I need more protein because I have gestational diabetes. So I added one extra egg in the batter. Anyway, by the time I was finished baking the cupcakes did not turn out as delicious as I expected. If I were to make this muffin again, then I would add chocolate chips or strawberries as the main flavor point. I probably will make these again with those aforementioned flavorings or sweet avacado and bacon. Who knows? I am pregnant and hungry.
Mix filling ingredients with mixer.
Set aside.
Preheat oven to 350 degrees.
Oil bottoms only of medium muffin tins.
Beat eggs; stir in milk and oil; set aside.
Mix together flour, sugar, baking powder, and salt until well blended.
Pour liquids, all at once, into flour mixture; stir until moistened.
Fill muffin cups about 1/2 full.
Spoon 1 teaspoon filling onto batter.
Top with batter to 3/4 full.
Bake 30-35 minutes.
Don't brown; should be light in color.
Roll hot muffins in powdered sugar.