Cream Cheese Jalapeno Dip
flower7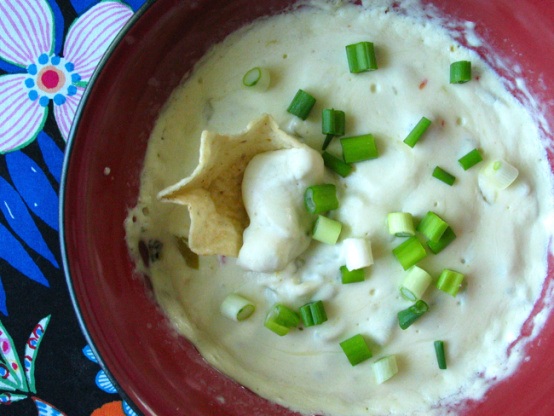 Got this on the back of a package of no-brand cream cheese. It sounds good so I'm putting it here for safekeeping and sharing!
I made this and loved I, now I have adjusted it to my familys liking! I add garlic and onion powder and cayenne pepper (powder) for more zing. I tip it off with more jalapeno Jack cheese and BAKE it for 20 min on 350....wow wow wow!!! We then eat it with tortilla chips I cut up tortillas and deep fry them. Amazing.
Beat first three ingredients in medium bowl until creamy. Spread in microwave safe pie plate.
Microwave on HIGH for 3-4 minutes or until edges are bubbly and center is hot.
Garnish with Jalapeno peppers or green onions. Serve with Tortilla chips.