Cream Cheese, Dried Fig, and Walnut Spread
karen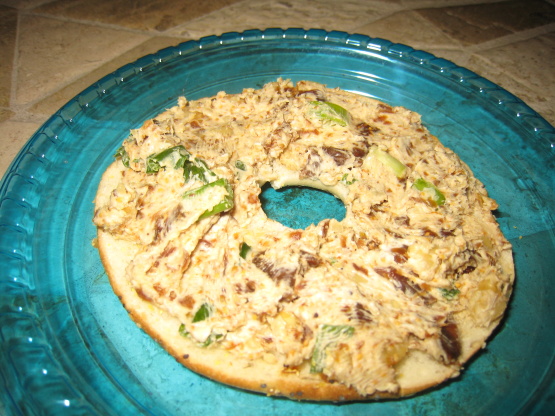 Spread on pear or apple slices, crackers, or toast. From Fig Heaven© 2004 by Marie Simmons

Top Review by karen
I really loved the combination of flavors in this wonderful cream cheese spread. I took some liberties with the amounts of the ingredients since I was using up about 2 oz of light cream cheese. I probably went heavier than the recipe called for on the figs and walnuts given how little cream cheese I was using, but I ended up with a treat. I cut up the figs into small pieces and sprayed the blade with cooking spray, and it blended in my mini-food processor easily. Yum!
Add figs to the container or a food processor; finely chop.
Add in the cream cheese; process until combined.
Add in the walnuts and salt; pulse just to blend.
Scrape mixture into a bowl.
Add in the scallions, if desired; stir to combine.
Note--to finely chop figs in a food processor, lightly brush or spray the inside of the processor bowl and metal blade with vegetable oil; if the figs are unusually dry, reconstitute them in boiling water for 10 minutes, drain, and blot dry before chopping.