Cream Cheese-Chutney Spread
twissis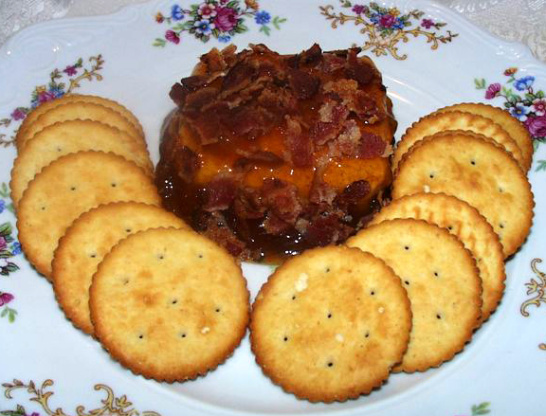 A quick and easy spread using mango chutney. This is from "A Hundred Years of Island Cooking", an old cookbook from the Hawaiian Electric Company.

*What an easy & wonderful treat* ! I freq had appys of this genre when living in Dallas, mostly cream cheese w/jalepeno jelly. I made a half recipe for DH & I to share as an afternoon indulgence. This was a whole new taste sensation using chutney & the bacon is an inspired add. After I took the pic to represent the recipe, I added some fresh-snipped chives for a color variant & then we indulged ourselves generously. Thx for sharing this quick-to-fix keeper w/us. It will be repeated & shared w/our friends. :-)
Place block of cream cheese on a serving dish or board. Spoon chutney over cheese. Top with bacon.
Serve with crisp crackers.