Cream Cheese and Olive Party Sandwiches
Parsley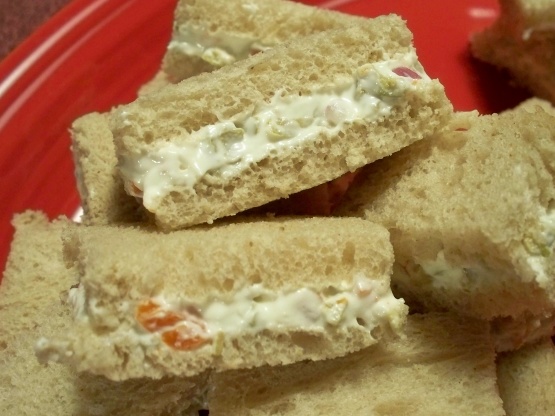 A quick and easy way to get ready for your party! In addition to sandwiches this flavorsome spread makes a pretty appetizer on top of crackers. Cutting the sandwiches into quarters will yield 24 servings.
Let cream cheese soften to room temperature.
In a bowl mix cream cheese with mayonnaise.
Add chopped olives and mix well.
Spread mixture onto 6 bread slices and top with remaining 6 bread slices to make sandwiches. Cut crust edges off and slice each sandwich into quarters.