Cream and Crumb Schnitz Pie
Prep 15 mins
Cook 45 mins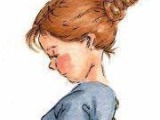 This is a most lucious and delicious pie. A mennonite recipe that I got from the book "Food that Really Schmecks" I have been making this pie for years and I have to tell you, I have gotten up more than once in the middle of the night to eat that last piece before anyone else can get it!
1 pastry for single-crust pie, 9 inch pie
5 -6 apples, peeled,cored and cut into wedges
1 cup brown sugar
3 tablespoons butter
1⁄3 cup flour
2⁄3 cup cream (sweet, sour, or turning)
3⁄4 teaspoon cinnamon
Directions
Mix together sugar, flour and butter until crumbs.
Sprinkle half in the bottom of the shell.
Arrange the apple slices on top of the crumbs.
Mix half of the remaining crumbs with the cream and pour over the apple slices.
Finally, mix the cinnamon with the rest of the crumbs and sprinkle these over the top.
Bake at 425*F for 10 minutes.
Reduce temperature to 350*F and bake about half an hour longer.
WOW!
Most Helpful
This is a very very delicious pie, but is not a Schnitz pie. Schnitz are dried apple slices, not fresh apples slices. I made it for Thanksgiving dinner and the pie was highly received by DH's family who are all Pennsylvania Dutch.

A Keeper! I added a good pinch of salt to the crumb mixture: my only change. I used purchased sour cream and a combination of Granny Smith and Gala apples. And I will make this again! We really enjoyed it.

Very easy and very good, Hubby ate his with ice cream and I like mine with old cheese.Will make again.