COOKGIRl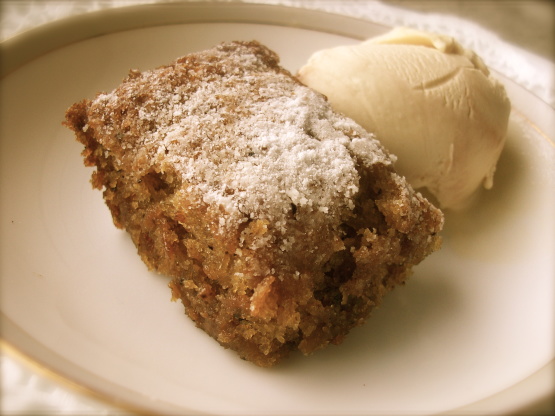 One-dish spice cake ... so easy! For some reason, my mother-in-law showed me how to make it twice... :) Make it in the cake pan, serve it straight out of the pan, and eat with some vanilla ice cream. However, if you're unsure about how well it will mix (I've never had any problems with it), feel free to use a bowl or two. ;)

Top Review by susan
I brought this to a pot luck and everyone loved it. The only changes I made were substituting vanilla for almond (just a matter of taste), I mixed it in a bowl and sprayed my baking pan. I did not find it overly spicy or gummy as one review stated. I frosted it with cream cheese frosting. Great recipe, really easy.
Mix all ingredients together in 9"x13" cake pan (you don't even need a bowl!).
Bake at 350F for 30-35 minutes.