Bergy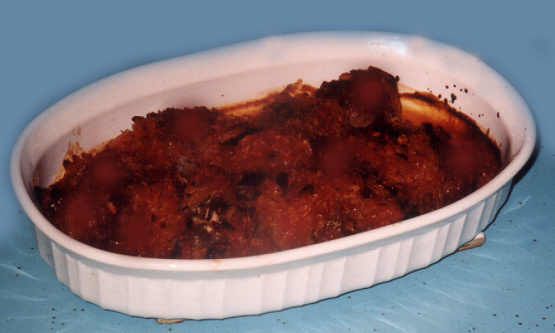 Trying to get your family to eat sauerkraut? Maybe you should try this "crazy" dish!

This is really great. Don't worry if you're not a big sauerkraut fan because the sauce cuts the pucker power of the kraut. The sweet & spicy sauce is great with the kraut and the meatballs.
In large bowl, mix ground beef, bread crumbs, and onion soup mix.
Form into meatballs.
Place in 9x13" pan.
In saucepan, combine chili sauce, cranberry sauce, sauerkraut, brown sugar and water.
Simmer over low heat till mixed.
Pour over meatballs.
Bake at 325 for 2 hours.