Crayfish (Lobster) Cheese Casserole
Sara 76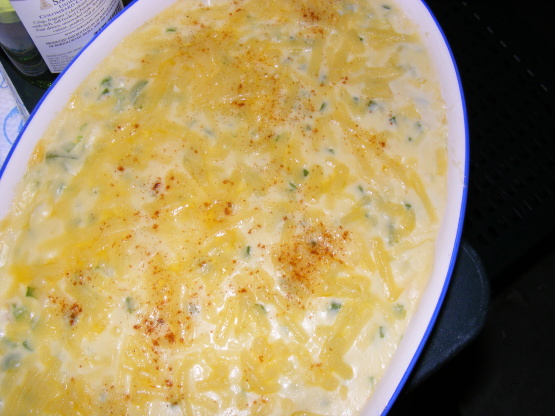 Living on the West Coast, we get a loy of cray during the summer. We eat most of them as we get them, just fresh with some salad, but this is a really yummy way to use up any that have been in the freezer for a while.

Top Review by Skooch
Absolute perfection! Brings a whole new meaning to comfort food! Used less green peppers and more lobster than called for. Also made in 4 individual casserole dishes. Very impressive and absolutely outstanding! Will definitely make this again. Thanks for sharing your recipe! :)
Preheat the oven to 180°C.
Place the lobster (crayfish) meat in the bottom of a greased 4 cup casserole dish.
Over low heat, melt the butter, blend in the flour, and slowly add the milk and cream.
Cook, stirring constantly until the mixture is thick and creamy.
Add the cheese, salt, and capsicum.
Stir until the cheese melts.
Pour over the lobster.
Sprinkle the extra cheese on top, and sprinkle with a little paprika.
Bake for 15 minutes, the grill for 2 minutes to brown the top.