mwolfrey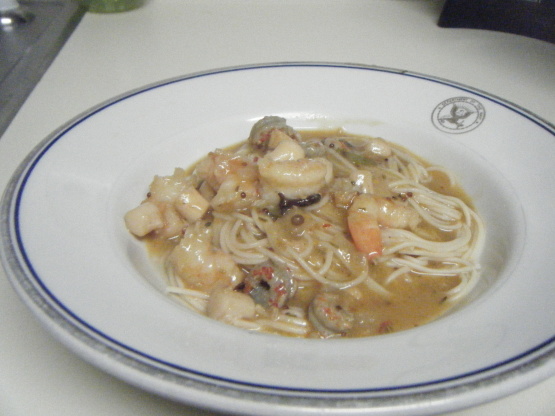 They will never guess that this is made with soup! This is not spicy. Serve tossed with Bowtie pasta. I prefer a generous coating on my pasta. Eat with french bread or other warm rolls.

Excellent. Only change that I made was to use Campbell's Cream of Shrimp Soup in place of mushroom soup and added about 1/4 tsp of red pepper flakes. Beautiful presentation. Will definately make for guest.
Melt butter and saute onion, bell pepper and green onions until tender.
Add garlic, crawfish, seafood seasoning, crab boil, and wine.
Saute for a few minutes.
Add soup and stir until blended.
Simmer until smooth and heated through (Note: during cooking a little WATER may be needed to thin slightly.)
Toss with bowtie pasta, a little at a time until coated how you like.