Bergy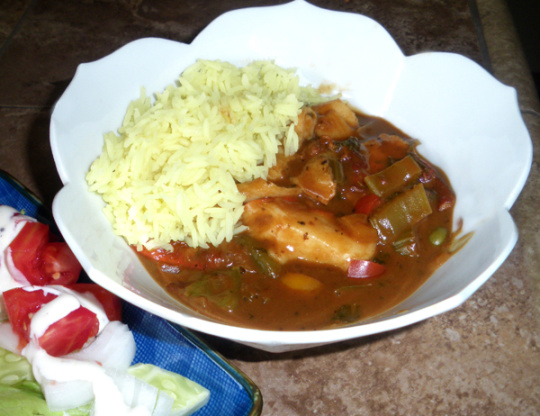 This recipe is from Hank Groover, Paula Deen's brother-in-law. I have not tried it yet, just putting here for safe keeping.

Top Review by Bergy
Very nice but I used Tony Chachere's Roux Mix instead of making it from scratch. I had to make adjustments to the recipe as a result. Also I cannot get craw fish so I used artificial crab. It did end up as a very tasty dinner. With all the adjustments due to my laziness I cannot in fairness take away stars so will make it a 5 star - I am sure it deserves it because even with all my fiddling this was still a very tasty dinner . When I can get crawfish I will make this recipe again and make the roux from scratch. I didn't think that using the Instant Roux would give me so many problems.
In a heavy pan melt butter and add flour to make a roux. Stir constantly over a low heat until it takes on a beige color and loses the floury taste; about 30 minutes.
When the roux is done, stir in vegetables, bacon and parsley.
Add in beer, clam juice, bay leaf, seasonings and half-and-half. Stir, and cover pot. Let simmer for 30 to 45 minutes.
Nearing the end of cooking, add in precooked crawfish and serve over rice.