karen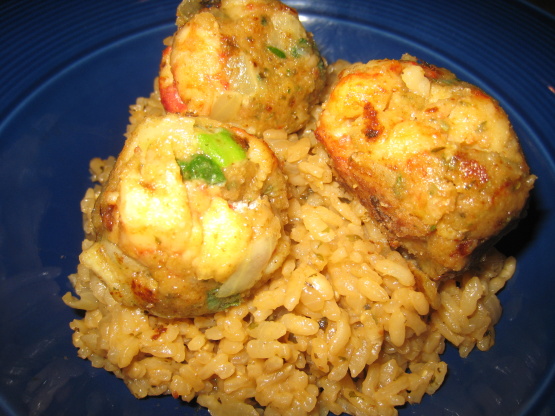 I found this on Cooks.com and tweaked the recipe slightly, The original recipe said to serve them as they are, or to heat them in tomato sauce and serve over rice. I ate them on top of risotto. They are really rich, so go with a mild starch or sauce when you plan the meal.
Saute onions in butter until translucent & just beginning to brown. Add garlic and green onion and saute for a few more minutes, watching it carefully so the garlic doesn't burn.
Add crawfish and stir. Remove from heat and add parsley and bread crumbs, mix to combine.
Combine beaten egg and Worcestershire sauce in small bowl, then add to crawfish mixture. If the mixture is too wet, add a little more bread crumbs.
Wetting your hands to keep the mixture from sticking to your hands too much, form golf ball sized balls.
Roll balls in flour and then fry in hot oil until lightly browned.