Cranberry Walnut Crescent Rolls
loof751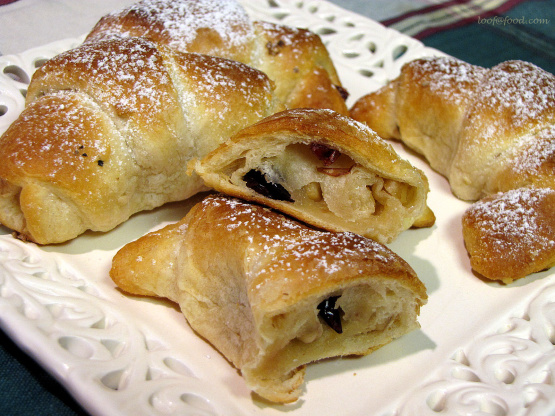 These are so easy to make and so good! They are a lovely addition to a holiday table, brunch or special occaision!
Preheat oven to 375.
Unroll dough; separate into 12 triangles.
Sprinkle with sugar, craisins and walnuts.
Press craisins and walnuts lightly into dough.
Roll up loosely towards pointed end.
Place rolls point-side down, onto ungreased cookie sheet; curve into crescent shape.
Bake at 375 for 11-13 minutes or until golden brown.
Sprinkle with powdered sugar and serve warm.