Cranberry Thanksgiving Bread
Ribbits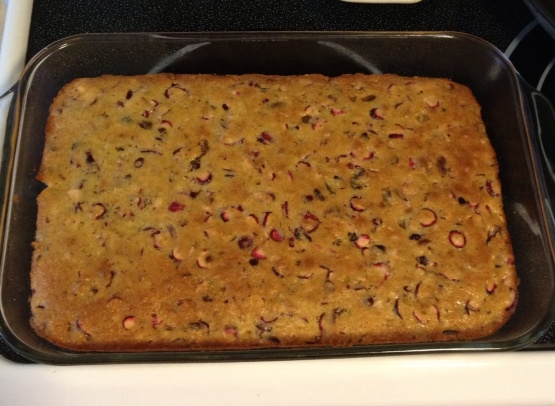 From the book, "Cranberry Thanksgiving" by Wende and Harry Devlin which we read every year growing up before making the bread. It's a family favorite, great as gifts, and a wonderful memory from my childhood.

I have been using this recipe for years and it's always a hit at Thanksgiving. Moist and yummy!!
Sift flour, sugar, baking powder, salt, baking soda together.
Cut in 1/4 cup butter until mixture is crumbly.
Add egg, orange peel, and orange juice and mix until mixture is evenly moist.
Fold in raisins and cranberries.
Spoon into a greased 9 x 5 x 3 loaf pan.
Bake at 350°F for 1 hour and 10 minutes or until toothpick in center comes out clean.
Cool out of pan on a wire rack. keep stored in aluminum foil.