Prep 10 mins
Cook 45 mins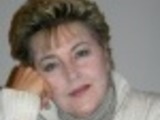 Real quick and easy to make! I got this recipe from an acquaintance at a boardgame night. The original recipe called for walnuts, but I think pecans are a more complementary flavor. These cranberry bars are delicious, with a delightful balance of sweet and tart. Don't count on leftovers - these moist squares get gobbled right up!
Directions
Preheat oven to 325 degrees.
Grease a 9" x 13" Pan.
Mix the butter with the sugar, and add the eggs and flour.
Stir in the cranberries and pecans.
Pour batter into greased pan, spreading out evenly.
Bake at 325 degrees for 45 - 50 minutes.
Cool. Cut into squares. At Christmas-time, you can add chopped green candied cherries. These also freeze well.
Most Helpful
Parchment lined pan is a must..or bars will stick Added vanilla and used walnuts as it is what was on hand....absolutely delicious....a regular all year round for me now. But especially a staple on the holidays.
ABSOLUTELY DELICIOUS! The 9 by 13 pan is pretty large for the recipe, but have to tell you, the crispiness that results is one of the reasons why we love it. I used a sheet of parchment paper on the bottom of the pan, otherwise I think it would have been hard to remove the squares. Thanks for a new favorite, Divaconviva!
Definitely 5 star worthy. Really easy to make, turned out delicious. Added about 1 tsp. vanilla as I had read the other reviews and we, too, can't stop eating them.