Derf2440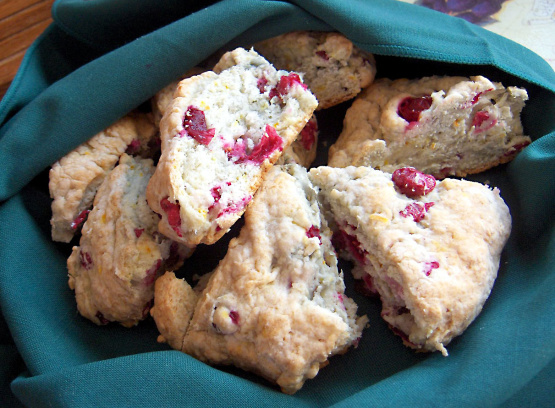 Delicious served warm with lots of butter. Please read Diana#2's review!! She has had a wonderful idea for Christmas gifts for friends. I am so delighted that she choose my Cranberry Scones to make gift bottles. Her instructions are great and the photo is wonderful. Thanks Diana !!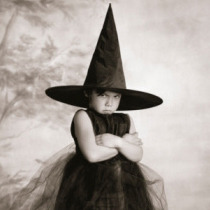 Absolutely amazing recipe. We ate part of one one day, and the next day it was still as fresh as the first. The other one I froze, and two weeks later....you'd have thought I'd just made it. By far the best scone recipe I've ever had. Hmmmm, I have some blueberries in the freezer too!!! Thanks for a terrific recipe. *UPDATE:* Dec 4/08 - Because I love these scones so much, I decided to share it with some friends in the form of a gift jar. First I mixed the flour, baking powder, baking soda, salt and sugar together. Then in a separate bowl mixed *dried* cranberries and the orange zest. I put half the fruit into the bottom of a 3 cup capacity glass preserving jar. Then added the dry mix. You will need to add this in batches, tapping down with the bottom of a glass to pack it tight. Then add the remaining dried cranberries and zest. Seal the jar and decorate. Don't forget to write the instructions out to attach to the jar.
Preheat oven to 375 degrees.
Beat buttermilk and egg in small bowl and set aside.
In a large bowl, measure flour, baking powder, baking soda and salt.
Cut in butter until mixture resembles small peas.
Mix in cranberries, sugar and orange rind.
Add buttermilk mixture and stir until soft dough forms.
Using your hands, form dough into a large ball and place on floured surface.
Knead about 10 times Pat into two circles about 1 inch thick, place on ungreased cookie sheet.
Score the tops of both circles to make 8 wedges on each, if making for a buffet, for regular scones, score each circle into 4 wedges.
Bake scones for 15-20 minutes.
While still warm, brush with butter and sprinkle with icing sugar.