I'm going through recipes I've collected over the years and posting ones that sound interesting here, so I'll be able to find them later! I don't even remember where this one came from. I've never made it, so prep time is just a guess, but it sounds yummy.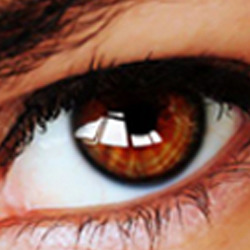 GREAT flavor combination ~ the sweetness of the cranberries with the sausage is very nice! Yesterday I cooked one pound Italian sweet sausage with 1/2 tsp garlic powder, 1/2 tsp red pepper flakes, and one medium onion ~ THEN I looked for a recipe that called for sausage ~ :) I found this GREAT recipe and although I didn't have monterey jack cheese on hand, I used 1 cup Swiss cheese and 2 cups pizza cheese blend, and only 1 1/4 cups half and half with the eggs, because I thought the quiche mixture might overflow my dish due to the increased sausage amount ~ and I added 1/4 tsp dried sage! :) Made for French Tart's Pie Event in the Photo Forum ~ June 2010. I promise I'll make this again and I'll use the correct ingredients next time! :)
Preheat oven to 400 degrees.
Let frozen pie shell stand at room temperature for 10 minutes.
Do not prick the shell.
Bake pie shell for 7 minutes.
Remove from oven and set aside.
Reduce oven temperature to 375 degrees.
Crumble sausage, and cook in a large skillet with onion over medium-high heat until sausage is thoroughly cooked.
Drain off excess fat.
Remove from heat.
Stir in cranberries.
Sprinkle cheese on the bottom of the pie shell.
Top cheese evenly with sausage mixture.
Combine eggs and half and half in medium bowl.
Whisk until blended but not frothy.
Pour egg mixture over sausage mixture in pie shell.
Bake for 40-45 minutes or until knife inserted in center comes out clean.
Let stand for 10 minutes before serving.
Garnish with fresh parsley or sage.