Cranberry Sauce - Karpalokastike
Tisme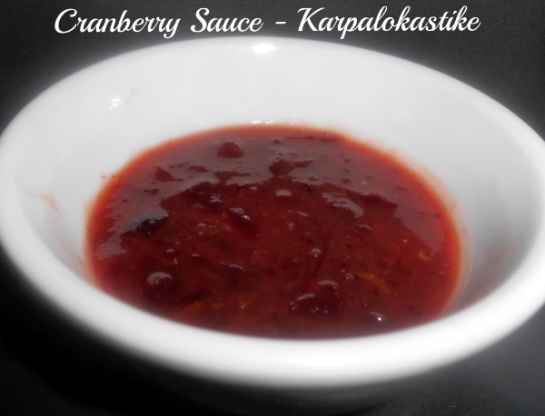 The lingonberries that accompany so many Finnish dishes, especially pancakes, are difficult to find in this country, but cranberries make a fine substitute. Wash and drain the cranberries. Remove any soft or discolored cranberries and any leaves or stems. From Vegetable Kingdom.

Top Review by Tisme
I had to use frozen cranberries, as we very rarely find fresh cranberries here.<br/>Everything else was as per the recipe.... and wow, we loved this. Just a hint of sweetness from the orange with wonderful spicy flavours from the ginger and cinnamon it was just perfect to go with our chicken last night for dinner. This was 5 stars and more!<br/>I am making this for Christmas, I just loved it!<br/>Thanks lazyme.
Combine all the ingredients in a medium saucepan and cook on medium heat for 10 to 15 minutes, stirring, until the cranberries have popped and the sauce is thick.