Derf2440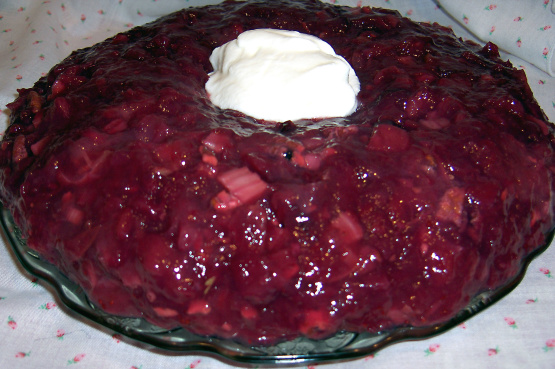 Beautiful presentation!! and great refreshing taste. Diatery exchanges 1 fruit, 1 fat

Very good! I love cranberries...but they're hard to find in August! Had to settle ofr frozen, but this was delish! Thanks, Derf!
Bring cranberries and 1 cup water to a boil.
Remove from heat when cranberries have popped open.
Add splenda and stir, set aside to cool.
Dissolve gelatin with 1 cup boiling water.
Add cranberry sauce; mix thoroughly.
Add celery, pineapple and walnuts.
Pour into mold or bowl.
Place in refrigerator until set.