Ambervim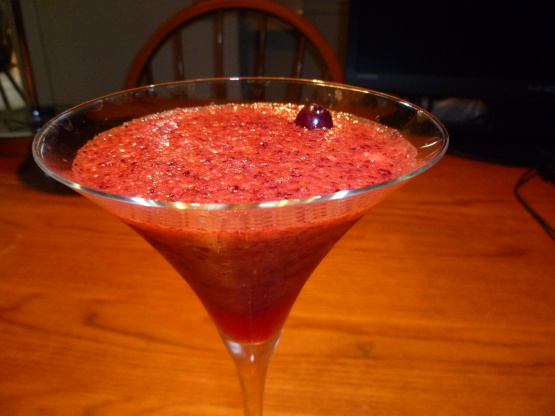 I love the tart and texture of using whole cranberries and citrus!!!!

The flavors really pop!!!! I could drink a pitcher of these. Easy to make.
2

cups cranberries, frozen (fresh is ok, the drink will just not be as frozen)

4

kumquats, whole (or calamondin....if you have none use the flesh of 1 small orange, no seeds)
1⁄2 orange, juice of
1⁄4 cup sugar
1⁄4 cup Grand Marnier (vodka, tequila or another spirit could be used)

1

cup crushed ice
Put everything in your blender (mine is a blender on steroids) and blend.
Pour.
Enjoy.
You can replace kumquat, calamondin and orange with lime or lemon for a different flavor. Have fun with it.