I love port after dinner, and I love to cook dried fruit with it. This recipe is perfect with the dried berries and the combo of dried and fresh is delicious. in this photo i used dried cherries and golden raisins instead of the dried cranberries, very colorful and tasty.
Directions
Bring port and cinnamon stick to boil in a saucepan.
Reduce heat to medium, add dried cranberries and cook 3-5 minutes.
Add fresh berries, water, sugar.
Bring back to boil until sugar dissolves, then lower to simmer, cover and cook 15-20 minutes, stirring frequently.
Discard cinnamon stick and serve at room temperature.
Most Helpful
I have been using this recipe every Thanksgiving since it first appeared in Bon Appetite a few years ago. I love it and normally I hate cranberry sauce. It's a definite crowd pleaser! *sorry got the magazine wrong!*
This is SO good, Chia! Not at all as sweet as traditional cranberry sauce, but sweet enough to provide a lovely foil for roasts or to serve with a panna cotta or a custard. It was very good the night I made it, and then even better after it had spent a night in the fridge.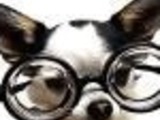 Not too tart, not too sweet, just perfect. The only thing I did different was to blend the sauce (we are not too fond of chunky sauces). For the rest I made it just as stated and wouldn't change a thing. The combination of fresh and dried cranberries is indeed delicious. The sauce also jelled up perfectly. So pleased I tried this recipe. Thanks for posting.