Cranberry Pecan Sandwich Bread (For Abm)
This is bsed on Cinnamon Raisin Bread for the Bread Machine (which was the first thing I made in my bread machine). I got to thinking that cranberries would be good in bread for a turkey sandwich-- like thanksgiving dinner all wrapped up as my husband said-- and I love texture in breads. Turns out it's great by itself too!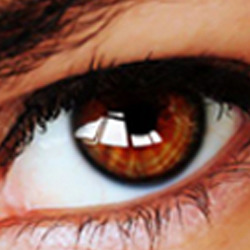 DELICIOUS! Instead of making one loaf in the bread machine, I baked these in a min-loaf pan with eight openings 3.7" x 2.4" each, and baked them in my oven. I added three additional tablespoons brown sugar, one tablespoon vital wheat gluten, and two teaspoons orange extract to the recipe ~ because my kitchen was only about 60F, it took 2 1/2 hours for the little loaves to rise the second time! Made for P-A-R-T-Y 2011.
Add all ingredients (except cranberries and pecans) in order recommended for your bread machine.
Add the cranberries and pecans when your machine alerts you (avoids them getting too beat up in the initial mixing and kneading).
Bake on the "sweet bread" setting, medium crust darkness, 1.5 lb loaf.