Cranberry Orange Smoothie (Raw Food)
jenne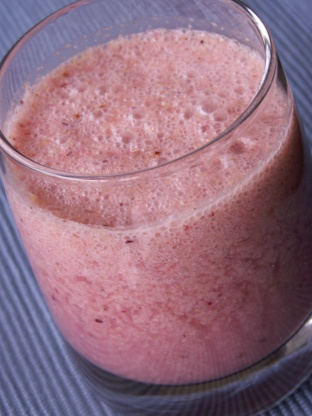 This recipe, now slightly tweaked, was found online at GoneRaw & makes for a slightly sweet, slightly tart drink!

I didn't really like this, but I really wanted to. I made it exactly as written, using frozen cranberries. I thought it turned out watery, and a little bland. I ended up adding twice as many cranberries and a cup of pineapple, which helped. I think if you decreased the water, and possibly used almond milk, yogurt, etc instead of water, then this would be better. A banana would be great, too.
Place 1st six ingredients in blender & blend on high until smooth.
Add & blend in as many ice cubes as needed, until desired constency is reached.