Pam-I-Am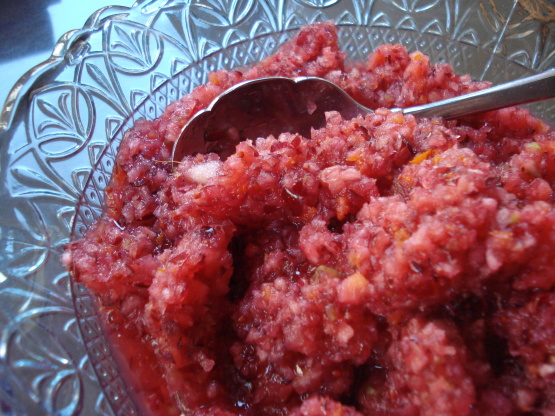 Wonderful for Thanksgiving or Christmas to serve with your turkey! This is another one of my mother-in-law's recipes that my husband must have for the holidays!

This is our favorite relish recipe, and like many others, our family has made this for years. One variation we have enjoyed: add 1/2 cup pecans or walnuts to the food processor for texture and a splash of orange liquor for a bit of zip.
Wash and drain cranberries.
Wash and quarter one orange and remove any seeds.
Place everything in a food processor and chop.
Add sugar.
Refrigerate overnight.