Cranberry Orange Fruit Dip
This dip is a variation of my Cranberry Lemon Fruit Dip, which I usually serve with fruits from apple wedges to banana slices & more!
Directions
Mix together all ingredients.
Chill thoroughly before serving.
Most Helpful
I only had berryless cranberry sauce so I went with that. We enjoyed this quick and simple dip with fresh strawberries, cantelope, and kiwi this morning. Thanks for sharing the recipe. :)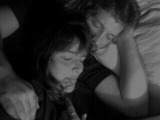 A VERY NICE dip. We had grapes with this. The orange juice REALLY brings out this wonderful flavor. I haven't found a loser in Syd yet. This is one of his best, that I have tried.

Oh so simple to make I used french vanilla yogurt and the cranberry sauce had whole berries and I used the stick blender just to break up the berries a little more. The small amount of oj and zest brings a freshness to this dip. This makes a nice summertime snack and one I will be making again! Thanks Syd for another great recipe.