3 Reviews
These are delicious! I used regular sugar instead of Splenda. Thank you.
This recipe makes some of the best scones ever, I rough chopped fresh cranberries, used dried blood orange peel and follower the recipe. I chose to make wedges in place of the rounds. They are an absolute delight that you'll want to stash and not share at all! Made for *Partying The Diabetic Way*.

Excellent, excellent, thanks so much for this recipe! These scones looked too good to pass up and I was not at all disappointed. I am a somewhat inexperienced baker, and they came out a little heavy, which could have been my fault somehow, but I'm not sure how. Maybe I handled the dough too much or something. I did substitute lemon juice for the cream of tartar as I didn't have any. (Another website said this could be done.) I also had to add a couple more tablespoons or so of milk because the dough was a bit dry. Then I used a 3 1/2 inch cutter to make about 7 biscuits. They took only 13 minutes to look done. Will not be taking the leftovers to work because these biscuits taste too good to give away! Thanks Paula!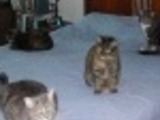 Cranberry, Orange and Pistachio Scones