Cranberry Orange and Honey Spread
Diana 2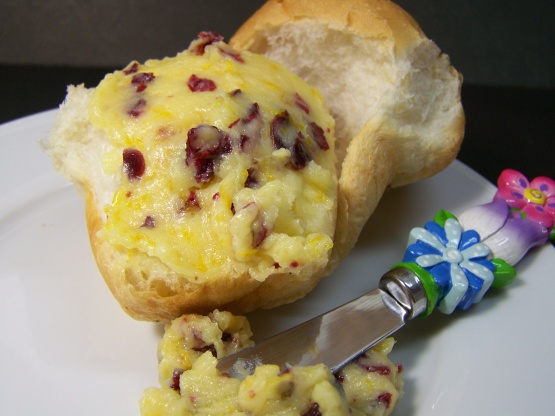 A delicious simple, yet flavourful honey spread. I really enjoy it on fresh scones hot from the oven!

I thought this was lovely too! Very pretty in a nice dish, and very tasty on bread hot from the oven. It really shines when served at room temperature. Thanks Elly!
Made for G&BB Cook-a-thon.
In small bowl, mix together all ingredients until well combined.
Store covered in refrigerator for up to 5 days.
Spread about 1 tbsp (15 mL) on toasted whole grain or muesli bagels, whole wheat English muffins, etc.