Cranberry Oatmeal Muffins
Redsie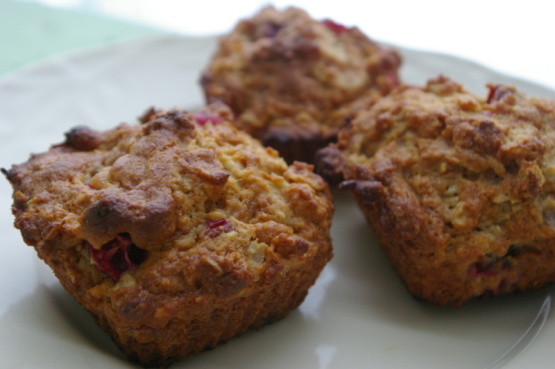 These are moist, tasty muffins which are especially nice to serve around Christmastime.

Top Review by Sudie
Boy did the house smell good when I made these! I added about a half cup of walnuts, otherwise followed the recipe exactly. Another beautiful way to get oatmeal into my DH! Just delicious!
Preheat oven to 400 degrees F.
Soak oats in yogurt or sourcream just enough to make it moist.
Sift dry ingredients (flour, salt, baking powder & baking soda) into a bowl.
In a separate bowl, add oil, sugars, and egg.
Beat until well blended.
Gradually fold in dry ingredients.
Add chopped cranberries and orange zest.
Put in greased muffin tins.
Bake for 20 minutes.