Boomette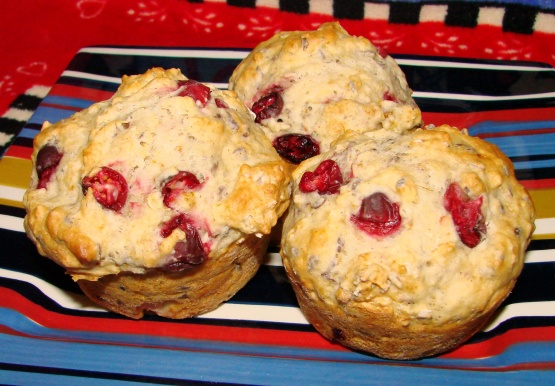 A healthier version of a basic cranberry muffin recipe.

I'd say these were just OK. Good texture, but very little flavor. I doubt I'll make again. I did omit the orange (personal pref....I love cranberries but HATE orange), used brown sugar rather than Splenda, and used 1C white and 1C whole wheat flour, so I wonder if that had any impact. Regardless - thanks for sharing!
Slightly beat egg in large mixing bowl.
Add in milk, cranberries and applesauce and stir well.
Add flour, flax seed, splenda, orange peel, baking powder, cinnamon and salt.
Stir together just until moistened.
Using paper liners or non stick cooking sprayed muffin tin, fill each cup 3/4 full.
Bake in preheated 400 degree oven for 20-25 minutes.