Derf2440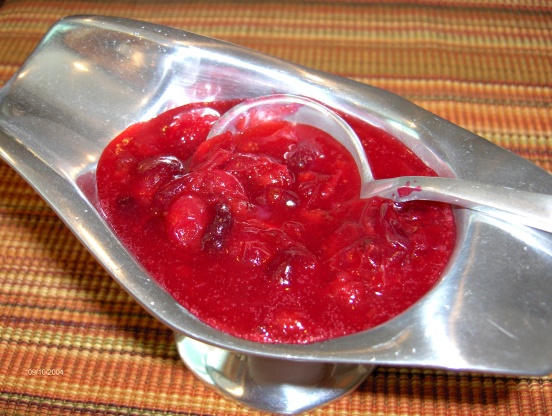 Nice change from the usual cranberry orange sauce, a bit more tart to taste and goes great with chicken and turkey.
Add to a medium saucepan, cranberries, 1/3 cup water, lime zest, lime juice, splenda and the pinch of salt.
Bring to boil, reduce heat and simmer until the cranberries start to burst, 3 or 4 minutes.
Make a slurry with the teaspoon of water and cornstarch.
Add the slurry to the saucepan, stir and simmer 1 minute longer or until thickened.
Cool and serve with poultry.