Pixie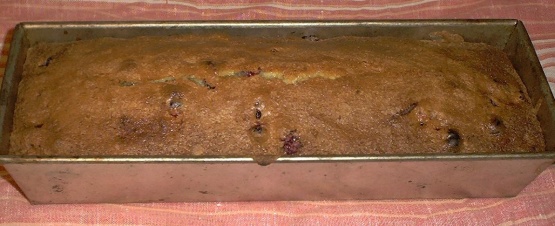 The lemon flavour is really nice with the cranberries.

I can't believe I didn't find this recipe ages ago because it is the best. If you use frozen cranberries it will definitely take longer to bake and it is one of those cranberry bread recipes that I usually wait until I have fresh fruit because it seems, to us, to be of a better texture. Thanks for one of the better recipes I have found - we absolutely love cranberries.
Combine dry ingredients.
Set aside.
Cream together the shortening and sugar.
Stir in eggs, one at a time, beating after each one until well combined.
Stir in buttermilk, vanilla and rind.
Stir in flour mixture until just combined.
Gently stir in the cranberries.
Pour into a greased and floured loaf pan.
Bake in the middle of a preheated 350F oven for 30 to 40 minutes, or until done.
Remove from oven and cool in the pan for 10 minutes.
Turn out on a rack to finish cooling.
This bread freezes well.