Cranberry Glazed Meatballs
Parsley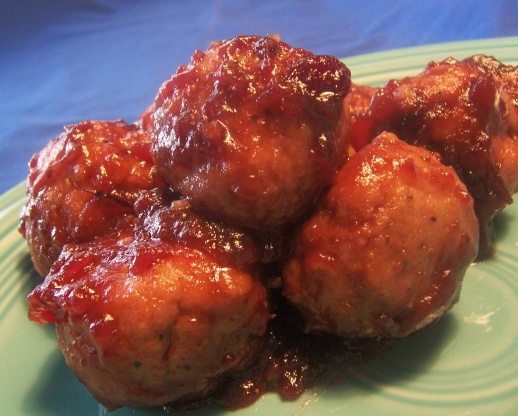 Johnston's Cranberry Marsh

These are delicious! The sauce was hit and miss with my family: 2 loved it, two hated it. lol The men wanted to know why they weren't bbq, italian, etc. Since they didn't like the sauce, I gave it 4 stars. But for the basic meatball it would get 5. No complaints. Even if you make these with a different sauce I can vouch that everyone loved the meatballs! Minus the ginger, this will be my basic recipe from now on. Thanks!
Meatballs: Combine ingredients, shape into meatballs, bake at 400°F 10 to 12 minutes, turning once.
Sauce: Heat sauce ingredients.
Put meatballs in casserole. Pour sauce over meatballs. Bake at 350°F for 15 – 20 minutes.