Cranberry Coconut Muffins
Rita1652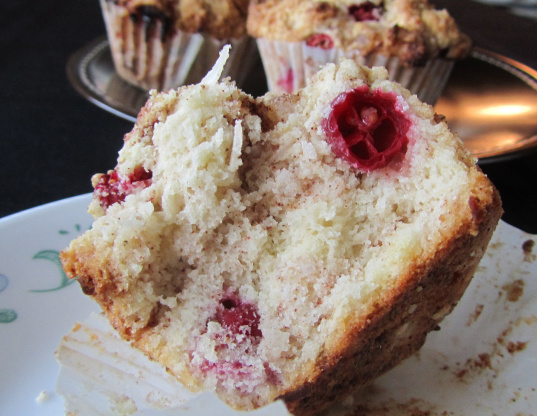 Tart Cranberries with sweet coconut and warming ginger n cinnamon.
Preheat oven to 400 degrees.
Toss cranberries with 1/4 cup of sugar, ginger and cinnamon in a bowl; set aside.
In a mixing bowl, combine flour, baking powder, salt, and remaining 1 cup sugar.
Mix in coconut oil. Combine eggs with milk; stir into flour mixture until just moistened. Gently fold in coconut, orange zest and cranberries.
Do not over mix.
Fill paper-lined muffin tins two thirds full.
Bake for 20 to 25 minutes.