Cranberry Citrus Vodka Slush
Redsie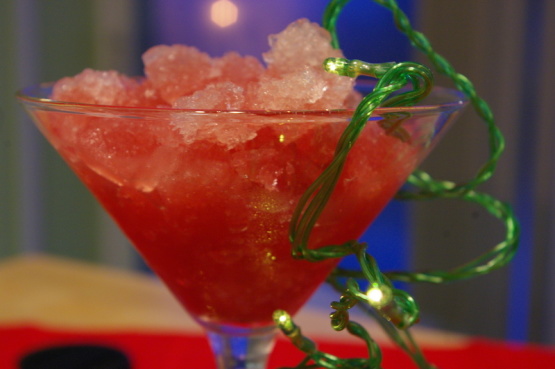 So good on a hot summer day. Mix and match 2 of the 3 garnishes to put on the tops of your drinks.

Top Review by Redsie
Too bad can't give 10 Stars!!! This is sooooooo good!!! Cut the recipe in half (good thing, because I would have drank it all! ;) ) - This is tasty, slushy and so perfect!!! Loved it in the middle of a snow storm... would even love it better in the middle of the Summer!!! Thanks Charlotte!! :)
In a plastic container with a lid (or a pitcher with a lid), combine all ingredients.
Seal and place in the freezer until frozen solid.
Take out of freezer and let thaw.
Drink when it has thawed and is slushy.
Or put in blender and blend until slushy.
Garnish with fresh cranberries, zest of a lime or an orange slice.