Cranberry Citrus Iced Tea
gailanng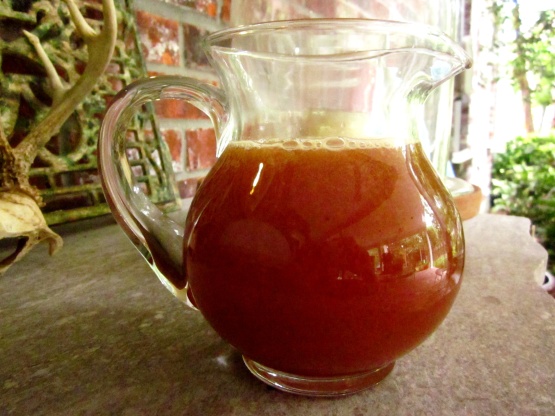 I made this for Valentine's Day because of the blush-pink colour. Well, we can't get enough of it! It is so refreshing, I make it all the time now. We can't wait to sip some on the deck this summer.
Boil 4 cups of water in large saucepan.
Remove from heat.
Add tea bags and let steep for 5-10 minutes.
Squeeze out tea bags and remove.
Add sugar, cranberry cocktail and juices.
Chill.
Serve over ice.