Cranberry Chipotle Spread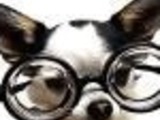 From "Crazy for Chipotle" by Lynne Nusom. It's best if it sits in the fridge for at least an hour.
Directions
Put the cranberries, orange peel, and nuts in a food processor and pulse rapidly four or five times until coarsely chopped.
Add the chipotle, cilantro, and cream cheese and blend until smooth.
Spoon into a bowl, cover with plastic wrap, and refrigerate until ready to serve.
Serve with good crackers, French bread, or Mexican pan tostado.
Most Helpful
I was very intrigued by this recipe since it contains a lot of my favorite flavors in a curious mix. After the first *very tart* bite, I was sure I had done something wrong but after double-checking the recipe I verified that I had made just as written. I stirred in a teaspoon of Splenda to subdue the tartness somewhat and that did help. Since it was not a popular item among my guests, I plan to tweak the leftovers by adding some finely chopped dried, sweetened cranberries. This should give my taste buds the sweet/tart/hot flavors they were expecting. Thanks for sharing the recipe!
This needs more than 5 stars! Very good. I used walnuts and an extra chipotle (we like it spicy!) I am making a double batch for Thanksgiving buffet. Very good with whole wheat pita chips.

I was intrigued by this recipe but nary a cranberry in sight...so...I used dried apricots. Delicious! I did make my own chile in adobo (or kind of) by using my last dehydrated chipotle cooked in a spicy, oniony tomato sauce. Very unusual spread - both sweet and savoury, with a pleasant crunch from the nuts. We are enjoying it on water crackers.