lazyme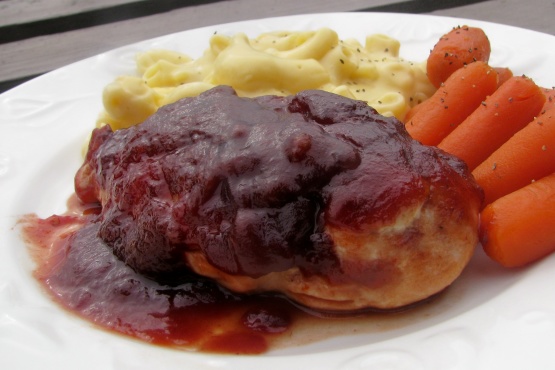 This is a saucy alternative to the fried recipe. It's good, too! Can be doubled, tripled, etc. I always serve this with rice.

We liked the flavours. Cut the cranberry & chili sauce back abit and it was just enough sauce when serving over rice. Very tasty sweet & sour chicken.
In a nonstick skillet with cooking spray, lightly brown chicken breasts on both sides.
Transfer breasts to a shallow baking dish.
In saucepan mix together cranberry sauce, chili sauce, brown sugar and fresh lemon juice.
Cook over medium heat till cranberry sauce is melted and mixture is smooth.
Spoon cranberry mixture over the chicken breasts.
Bake at 350 uncovered for 45 minutes, or until fork can be inserted with ease.