DuChick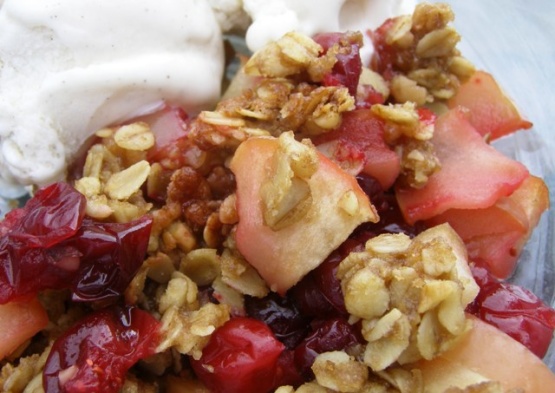 From an old issue of the Houston Chronicle. This is like a cobbler or crisp but with cranberries - yum!
Spray a 2-quart casserole with cooking spray. Chop the apples (unpeeled). Put apples, cranberries and sugar in the casserole and combine.
In a medium bowl combine oats, brown sugar, flour, pecans and margarine.
Top fruit mixture with oat mixture.
Bake at 350 degrees for 1 hour, until bubbly and light brown.
Great warm as a side dish or as dessert with vanilla ice cream!