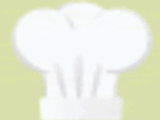 From a Cranberry Cookbook put out by the Westport-Grayland Washington Chamber of Commerce. (The Cranberry Coast)
Directions
Preheat oven to 350°F.
Coat a 13-inch oblong baking dish with non-stick cooking spray.
Brush tortillas on both sides with melted butter.
Combine apple pie filling, dried cranberries and walnuts.
Heat 4 tortillas at a time for 25 seconds, in microwave.
Top tortillas with equal amounts of fruit mixture and fold burrito style. Place seam side down in baking dish. Bake 10 minutes.
Turn tortillas over and bake an additional 10 minutes or until crisp.
Serve hot with whipped cream or ice cream.