iamafoodblog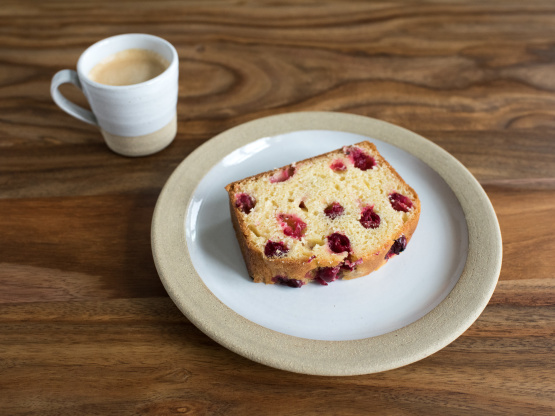 Wonderful Cranberry Bread - an absolute keeper. I looked at the reviews and used everyone's ideas: used pecans and covered with a simple orange glaze made with one cup icing sugar + 1 tbsp orange juice. I always cut oil by half and add applesauce instead - yummy and moist and less fattening. This has a nice light taste and the right balance between tart and sweet - even better the 2nd day. I'm glad it makes 2 loaves since we are just about done the first one in one day! Wonderful - will be part of my permanent collection.
Heat oven to 350º.
Grease bottoms only of 2 loaf pans, 8 1/2 × 4 1/2 × 2 1/2 inches or 9 × 5 × 3 inches.
Mix cranberries, sugar, oil, milk, lemon peel, vanilla and eggs in large bowl.
Stir in remaining ingredients.
Pour into pans.
Bake 50 to 60 minutes or until toothpick inserted in center comes out clean.
Cool 10 minutes.
Loosen sides of loaves from pans; remove from pans.
Cool completely on wire rack before slicing.
Store tightly wrapped in refrigerator up to 1 week.