Cranberry Banana Oat Muffins
karen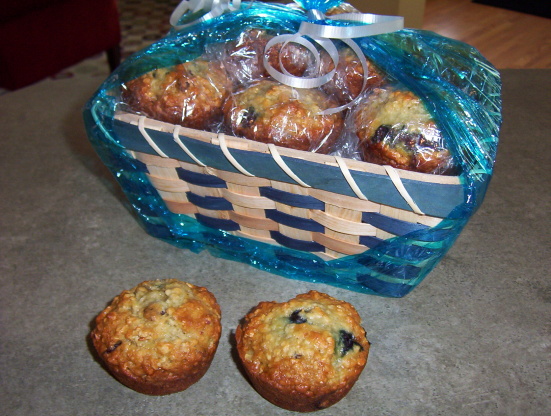 Tart cranberries and sweet bananas combine to form...heaven!

Lovely. I used dried cranberries and they turned out great.
Preheat oven to 375°F
Lightly grease muffin cups or spray with cooking spray.
In a large bowl, combine flour, oats, sugar, baking powder, baking soda, and salt.
In a medium-size bowl, combine egg, banana, and margarine until smooth.
Add to dry ingredients, stirring just until moistened.
Fold in cranberries.
Fill muffin cups and bake for 20 minutes or until done.