Cranberry Apricot Truffles
Tisme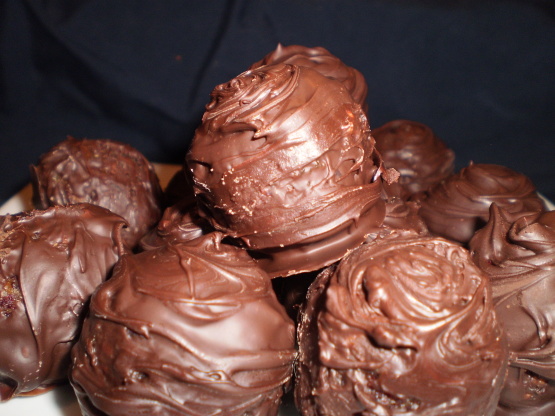 Found this among my truffle recipes for the holidays. I love dark chocolate along with cranberries and apricots.

Lovely truffles! I halved the recipe and used a single-origin 70% Guatemalan chocolate. Used a double boiler to melt the chocolate and found it easier to just drop the balls in the chocolate and toss to cover then remove with a fork to the parchment paper. I used about 3 oz chocolate and had some leftover. After chilling in the fridge, they were perfect. Thanks for sharing!
Place apricots, cranberries and orange zest in food processor. Pulse until fruit is chpped and forms a large ball. Form fruit mixture into 1 inch balls and place on a parchment lined baking sheet. In a saucepan over very low heat, melt chocolate. Drizzle one heaping teaspoon of melted chocolate over each fruit ball. Allow chocolate to harden, refrigerating if necessary.