Cranberry Apricot Pear Cobbler
katew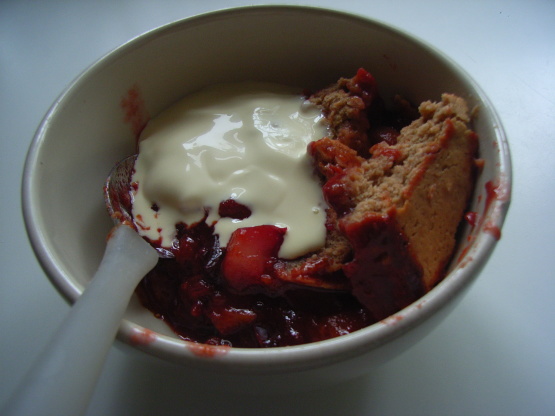 Here's one of my cobbler recipes from over 30 years ago! I usually use Bartlett pears.
Preheat oven to 350 degrees F, & grease a 2 1/2 qt baking dish.
In large saucepan, combine pears, cranberries, apricots, 3/4 cup sugar, cinnamon & zest, & cook over medium heat 10-15 minutes, until hot.
In medium bowl, combine flour, 1/2 cup sugar, baking powder & salt, blending well.
To the flour mixture add milk, melted butter & eggs, mixing until batter is smooth.
Pour hot fruit into prepared baking dish & top with batter.
Bake 30-40 minutes, until golden brown.
Serve warm.