Cranberry & Apple Muesli (21 Day Wonder Diet: Day 17)
Sara 76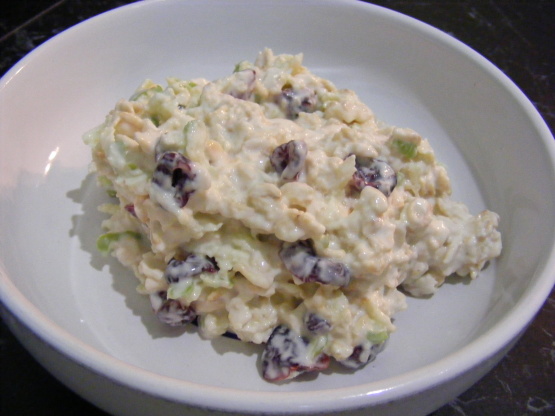 This is Day 17: Breakfast, on the 21 Day Wonder Diet. You can use sultanas instead of cranberries, if you prefer. This breakfast is to be followed by a mid-morning snack of 2 cups of plain popcorn.
Combine yogurt, oats and juice in a small bowl; cover, refrigerate 3 hours or overnight.
Just before serving, stir in remaining ingredients.