Cranberry Apple Crumble Muffins
awalde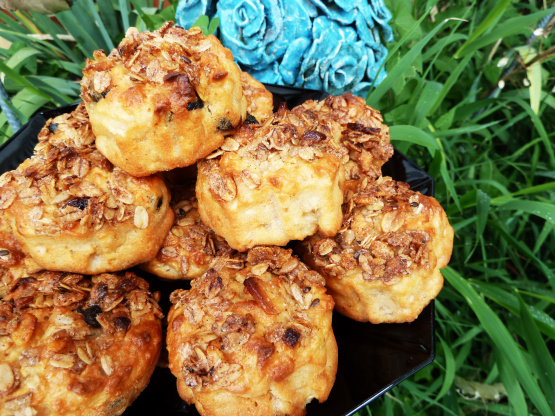 These are HUGE,delicious moist muffins.

Top Review by awalde
Great topping, we love this!
I did a major changes cutting the yogurt to 1/2 cup and increasing apples almost 2 fold as we have a lot of apples in the garden that we would like to enjoy.
As apples als juicy this turned out well and the muffings looks great.
Thaks a lot for your recipe!
-------Topping--------.
Combine all ingredients.
Mix well and set aside.
------Muffins-------.
Combine flour, brown sugar and baking soda in large bowl.
Combine egg, yogurt and oil in a small bowl.
Add to dry ingredients stirring just until moistened.
Stir in apples and cranberries.
Spray muffin pan, cups and top with veggie spray.
Fill muffin cups with batter, sprinkle with topping.
Bake at 375 degrees for about 25 minutes, or until tops are firm to touch.