Annacia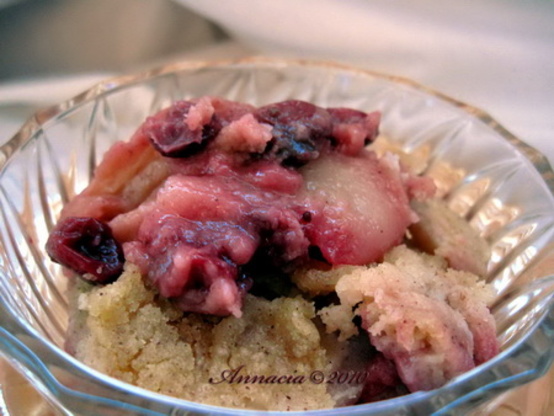 This looks like a fast recipe. I have not made it yet.

This was very simple to prepare. The recipe was cut down to two servings. I made sure to buy extra bags of fresh cranberries back in late December and froze them for just these type of recipes. The dessert was baked a full forty five minutes and the apples had a delicious gooey, caramelized sauce on the bottom of the pan. Reviewed for Best of 2010.
Preheat oven to 375 degrees.
Lightly grease a 9-inch square baking pan.
Layer apples and cranberries in pan, sprinkling with sugar as you layer.
For the topping, mix flour, brown sugar, and cinnamon.
Work in butter with a fork until light and crumbly.
Sprinkle topping evenly over apples and cranberries.
Bake 45 minutes or until apples are tender.