Cranberry and Citrus Broccoli Salad
Nimz1466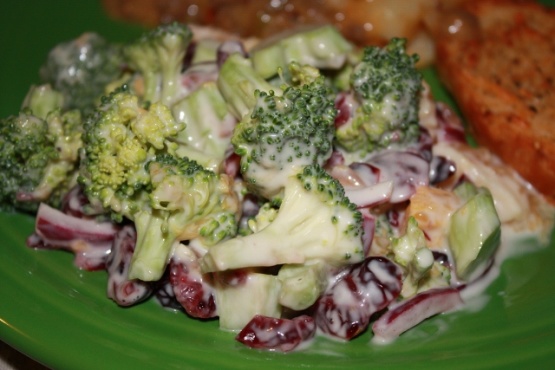 Found the original of this recipe in the December 2008 Betty Crocker Most Requested RECIPES: Holiday Recipe Collection, although it has been slightly tweaked by someone who really likes cranberries! NOTE: If you aren't a fan of the cranberry, pomegranates make a nice substitute

This was a delicious combination. I would suggest letting it sit for a half hour or so to let the flavors meld before serving.
In a large serving bowl, mix the mayonnaise, orange juice, sugar, salt & pepper.
Add the remaining ingredients, then toss until well-coated.
Store covered in the refrigerator.