Cranberries and Port Wine Condiment
BarbryT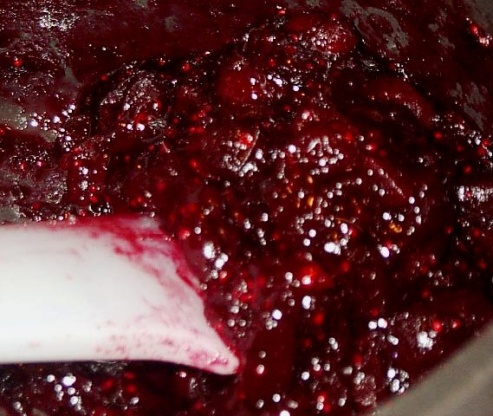 This is a delicious condiment that my father-in-law in Chicago makes for our Thanksgiving Feast every year. Port and crystalized ginger give it pungent flavors, therefore most adults love it, most children do not.

Oh my. I just found my new favorite cranberry "sauce." !!! It is those fantastic pungent flavors. This also is so very much easier than my (native midwest :-)) "family" jellied cranberry sauce, and way more reliable. I am thrilled I picked this as one of your recipes for PAC Spring 07!
Wash cranberries and place in a pot with the sugar, port and cinnamon.
Bring to a boil over high heat.
Reduce heat and boil gently, uncovered, until berries begin to pop (about 5 minutes).
Stir in the slivered ginger.
Remove from heat and chill overnight.
Keeps in the refrigerator for about one week (if there is any leftover).